Our second 16m Pilot Boat for PD Ports has been delivered to Tessport in Middlesbrough. This Pilot Boat, named Stainsby, joins her sister ship, Saltholme.
Stainsby is the tenth Camarc Designed 16m GRP Pilot Boat built by Holyhead Marine which has been specifically confiured to meet PD Ports demanding requirements.
All our pilot boats have been designed by Camarc Design and they are all fitted with the Popsure advanced high performance fendering system which is exclusively available on Camarc pilot boats. The Popsure fender system is a proven fender system chosen by many operators worldwide with many craft in service since 1999. The system comprises of a hard wearing HDPE section which forms the contact surface of the system which is held in a modular Polyurethane foam carrier coated with a high performance Polyuria finish. The modular sections are bonded to the hull of the craft so that there are no through hull fastenings and the HDPE section is restrained with a stainless steel wire which is tensioned at the transom. The fender system was specifically developed for pilotage and has been shown to be very robust with an exceptional in-service life.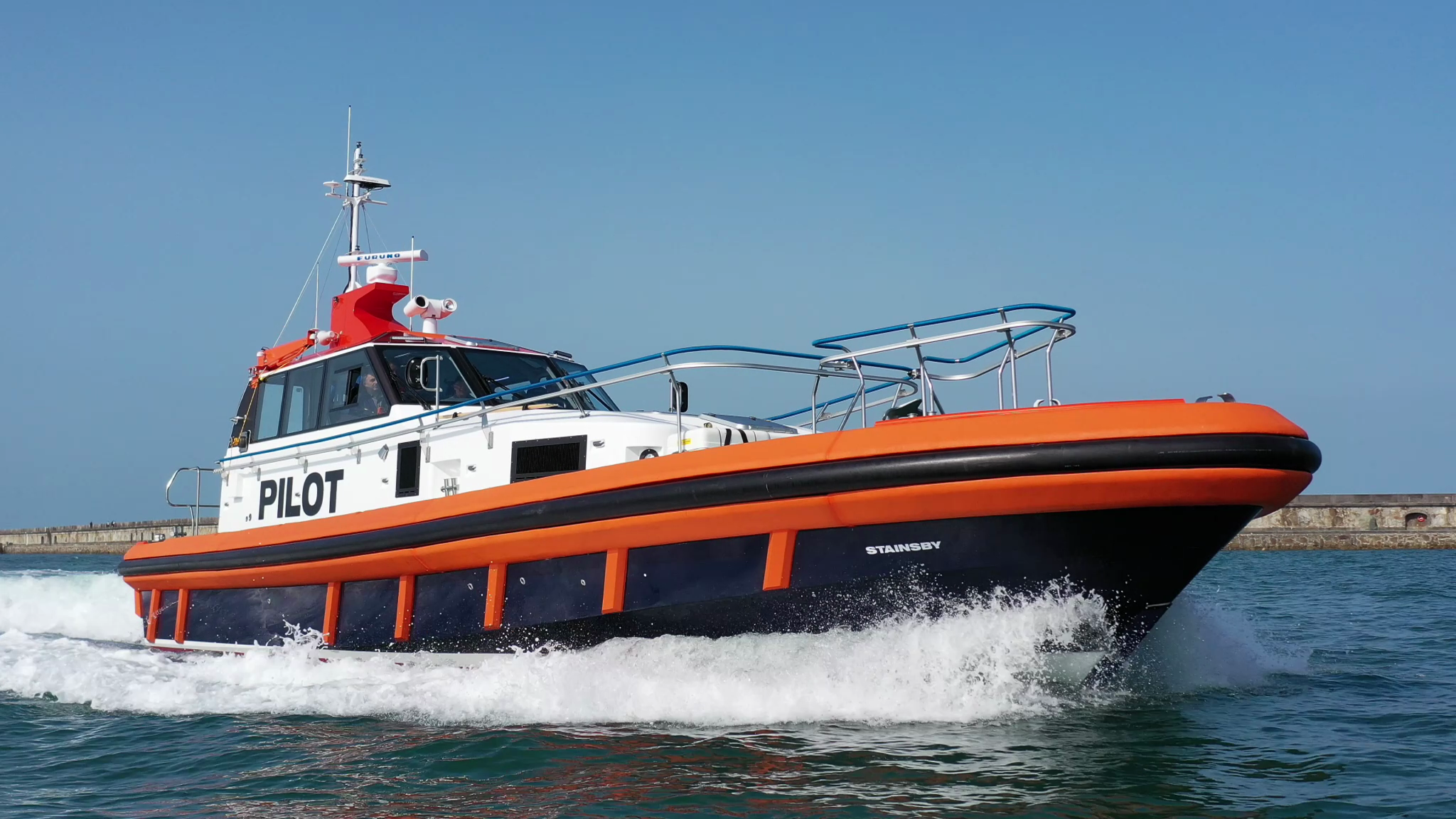 The boat is fitted with a pair of Scania DI16 marine diesel engines developing 550 bhp @ 1800 rpm complete with Twin Disc "Quickshift" MGX-5136SC Gearboxes and readily achieves a maximum speed of 23 knots in sea state 2. Other features of the craft include a man overboard recovery davit, a comprehensive navigation system and a CAN BUS controlled electical system.
The vessel is certified to the MCA Code of Practice for Safety of Small Workboats and Pilot Boats as a Category 2 Pilot Boat.
Posted on: 2020-10-19