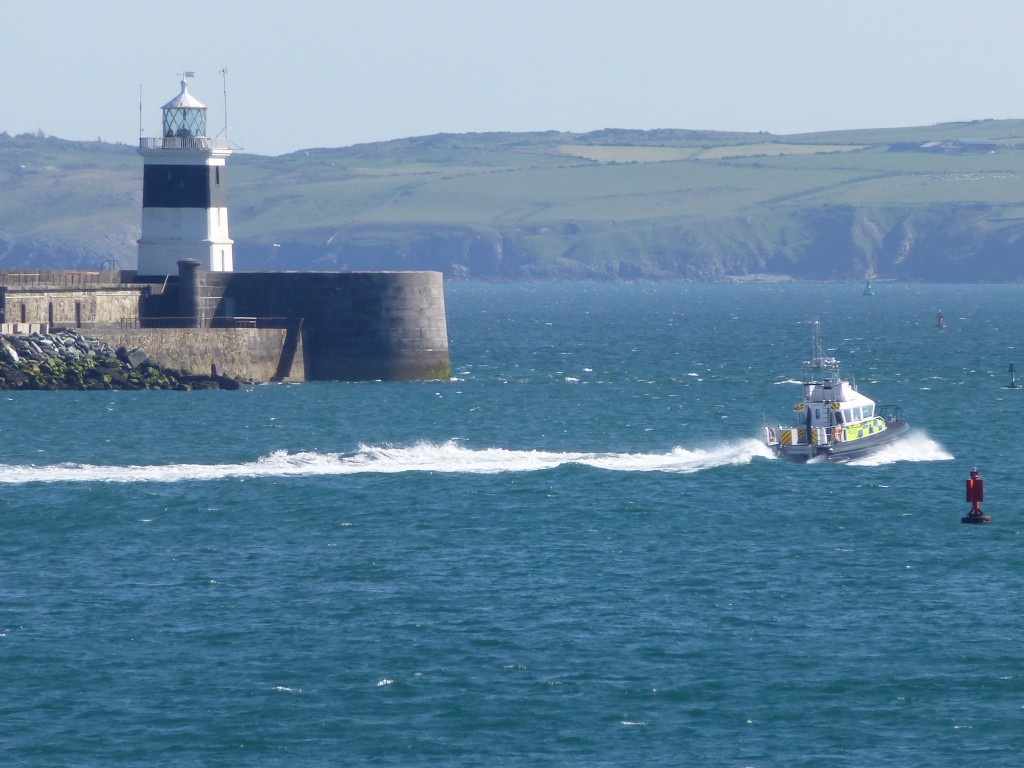 Another 15m Patrol Boat configured for the Ministry of Defence Police left Holyhead this morning bound for Faslane. The boat is manned by our own delivery crew and the transit will take just under 6 hours from Holyhead to Faslane Naval Base.
Police Boat "Skye" will join her eight other sisters at Faslane, all of which are named after Scottish isles, Gigha, Jura, Rona, Lewis, Harris, Mull, Lismore and Eorsa.
Like all the other 15m Patrol Boats at the Naval Base, Skye will receive her in-service support from our on-site engineer at Faslane and our team at Holyhead.
Details of the 15m Patrol Boat design can be found here
Posted on: 2015-06-11