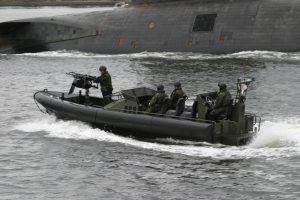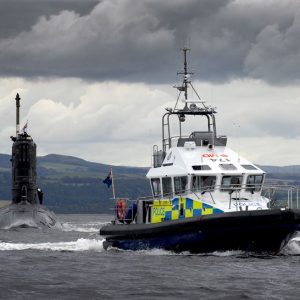 We are delighted to announce that we've been awarded a six-and-a-half-year contract from the Ministry of Defence (MOD) to provide repair and maintenance to ensure the continued availability of boats essential to UK submarine operations, including the Continuous At-Sea Deterrent.
Holyhead Marine is one of five companies awarded contracts by the Commercially Supported Shipping team at Defence Equipment and Support for the maintenance and repair of small craft under the Boats In-Service Support (BISS) programme.
In relation to all the contracts awarded under the BISS programme Defence Minister Anne-Marie Trevelyan said:
"Our armed forces rely on having the finest kit available and this multi-million-pound contract ensures the thousands of vessels used across the entire British military will be maintained and repaired to the exceptionally high levels demanded by our service men and women."
Holyhead Marine Managing Director Nick Colin York said;
"We delighted to have won this contract which sees us continuing to provide support for a number of classes of small boats based at Faslane including craft that we have built such as the Offshore Raiding Craft (ORC) and the Island Class patrol boats"
Holyhead Marine have been providing in-service support to MOD small craft since the early 1970's when they carried out regular refits on the RAF 63ft Pinnaces which were based in Holyhead until the late 1980's. To date the company has worked most of the classes of small craft operated by the RAF, Royal Navy, RNR, RNXS, Royal Marines URNU, SALMO and Defence Police, and at one point was even providing support for HMS Caroline in Belfast.
Posted on: 2019-09-13